ISO

screws made of stainless steel
Standardized to international norms
In standardization, the trend is to favour screws that are compliant with the international ISO standard. The worldwide standardization of ISO screws and other components facilitates cross-border cooperation. When threads, screw heads and tools are compatible worldwide, it means that there are no barriers to the exchange of goods and services.
That does not mean that German and European EN standards have had their day, however. Rather that some standards for connecting elements made of stainless steel only exist in Germany or Europe, because there is no need for these ISO standard screws internationally.
Frequently, requirements for ISO screws are adopted in German or European standards in an unchanged form. These screws then have multiple indications for their application. This gives rise to long standard descriptions, which are still easy to decipher.
The following standards exist in the German market:
DIN – Standardized by the German Institute for Standardization in Berlin. Originally founded in 1917, the institute has shaped standardization in Germany for many decades.
EN – Standardized by the European Committee for Standardization (CEN) in Brussels, valid in almost all of Europe. CEN is an umbrella organization for national standards organizations such as DIN and the Austrian Standards Institute in Austria. If a standard is adopted at European level, the national organisations also have to adopt it. For electrical engineering and telecommunications, specialized organisations are responsible.
ISO – Standardized by the International Organization for Standardization (ISO) in Geneva. Founded in 1946, this organisation is responsible for all international standards except those for electrical engineering and telecommunications.
DIN EN – A German standard that has been adopted by a European standard in unaltered form. Usually, the number is retained when adopted in this way.
EN ISO – An European standard that has been adopted unchanged by ISO.
DIN EN ISO – The adoption of this standard takes place unchanged, first from Geneva (ISO) to Brussels (EN) and then from Brussels (EN) to Berlin (DIN).
Do you have any questions?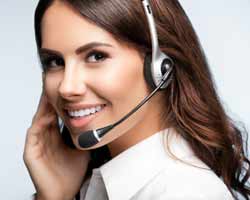 Our Sales Team will be more than happy to help you further:
Wide range of ISO standard screws
We stock a wide range of ISO screws made of stainless steel. Our product overview for ISO screws shows you the TOBSTEEL range of internationally standardized stainless steel screws in compact form. The table lists for all screws whether a DIN standard exists in addition to the ISO standard.
This overview table also contains the stainless steel alloys the different screw types are available in. Download our DIN ISO Product List to view or save our ISO overview now.
Many European and/or international standards have their origins in a German DIN standard, especially when it comes to mechanical connecting elements. They were officially converted to ISO a long time ago, but the DIN designation is still common on the German market.
It's a little bit like with engine power: The kilowatt was introduced long ago as the official unit of measurement, but most people still talk about HP. We adhere to the market practice and stock ISO standard screws, for which this applies, under the DIN number as well. Please find a list of our stainless steel screws listed according to DIN in our DIN ISO product list.
Do you want to know where to find screws that belong to a certain standard?
Then simply download our Standards Comparison brochure. Here you will find all the standards for screws that are available in both DIN and ISO.
This allows you to easily find the screws you need in both product lists.