What does 
TOBSTEEL 

do?

At TOBSTEEL, we specialise in stainless steel connecting elements and highly corrosion resistant special materials. Our everyday lives are made up of extremes and the most demanding challenges are normality for us. Our products are used in the raw climates of coastal regions, on offshore structures or in environments where the highest hygiene requirements exist.
As a long-standing, independent and owner-managed wholesale company, we specialise in the worldwide purchase and sale of standard, special and drawing parts in the area of stainless
and acid-resistant connecting elements, such as screws, nuts and threaded rods. Our down-to-earth and open approach allows us to learn continuously from the world market leaders
who are the "big boys" in this area – so that we succeed in getting a little bit better every day.
Who is TOBSTEEL?
Our workforce has grown consistently since the company was founded in 2004. From the beginning we have been a 100% independent, owner-managed company with flat hierarchies and
short decision-making paths. Currently, more than 100 highly motivated colleagues in our TOBteam ensure that we find right solution for every customer problem. It goes without saying that timely and professional order processing and top quality standards for our products form part of our identity! We attach great importance to friendly and respectful relationships with our customers and suppliers and very much enjoy our work.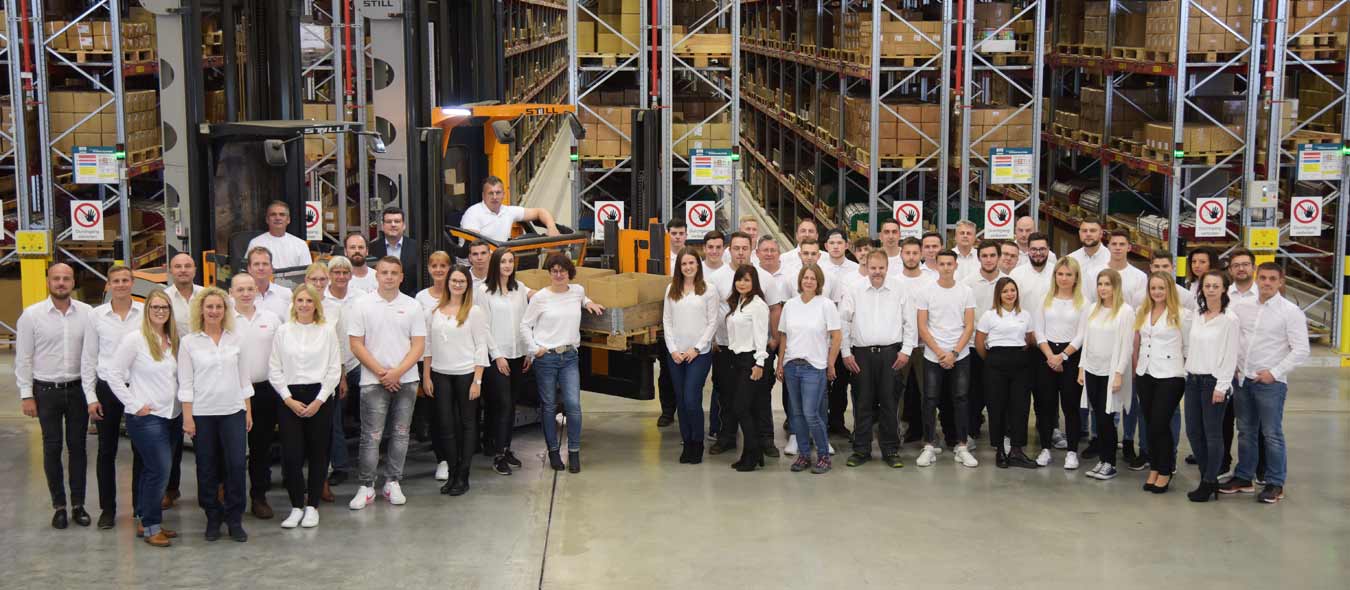 What is TOBSTEEL like?
Enjoyment of our work is not just a nice phrase taken from our image brochure, but our daily reality. We work in open-plan, air-conditioned offices, have a spacious logistics area and love
to play table football challenges with our colleagues and boss. Treats are not just there for birthdays, weddings or the birth of a child, but also for inbetween. This is because our employees
are important to us and we are convinced that an optimal performance can only be given if the working environment is 100% right! By the way, we are always looking for new colleagues for
our TOBteam! Just take a look at our vacancies, or send us your open application!
Where is TOBSTEEL based?
TOBSTEEL is at home in Öhringen in the Hohenlohe region. The Hohenlohe region is located in the north-east of Baden-Württemberg –
a region that, in terms of population, has the highest density of world market leaders in Germany! Our proximity to larger cities, such as Stuttgart or Würzburg, a direct link to the A6 motorway and a tram station within walking distance of our company building makes our location in Öhringen very attractive for both our customers and employees alike.