Screws

 and glass façades:
A perfect connection!

Glass façades or glass-aluminium façades are increasingly gracing modern buildings in our cities. This form of cladding does not only look very appealing,
it is considered timeless, robust and weather-resistant. Whether on skyscrapers, office buildings, corporate buildings or universities: Glass façades are very
clearly in trend! Façade construction screws represent one of the most important, albeit invisible, elements used when it comes to stability, durability and safety.

Connecting elements are used in the following ways:
Screws for glass façades
Screw elements for façade construction
Screws for window technology
Screws for profile systems
Screws for glass holders
Façade construction screws
for all corrosion resistance classes
If a building stands close to the sea, the façade is exposed to especially high levels of salty air. To ensure a hold that is secure for as long as possible,
a façade construction screw needs to be selected here that can remain in permanent use without corroding. High-alloy stainless steel is the material
of choice for façade construction screws, because they guarantee durability – even when exposed to especially high corrosion levels.
We inform you about the selection of suitable materials available in our section on Corrosion resistance classes (CRC).
TOBSTEEL – Your partner for metal construction
As a specialist for high-quality connecting elements, we are the first partner of choice for metal construction when it comes to façade connecting elements.
Whether screws for window technology, glass façades, profile systems or glass holders – we have the right material in stock for you! As well as for all
corrosion resistance classes which are relevant in façade construction.
In general building inspectorate approval Z-30.3-6 from March 5, 2018, our company is named and recommended as a supplier of connecting elements.
That is something that makes us proud.
And we meet the high level of responsibility placed on us with competence and qualitatively flawless products!
The right façade construction screw for every application!
What makes TOBSTEEL different
from other suppliers?
As soon as glass and aluminium need to be screwed onto a façade, stainless steel screws are required. And this is exactly the area in which we are experts for profile system screws! Amongst others, standardised sheet metal screws with
DIN 7970 threads are used in metal construction for screwing clamping profiles in place. We are the "corrosion-free" specialist that keeps all intermediate lengths for 5.5 mm diameters constantly in stock in this area. This allows us to supply
the right screw lengths for all major European profile manufacturers. It goes without saying that we can also supply any special dimensions as well, of course.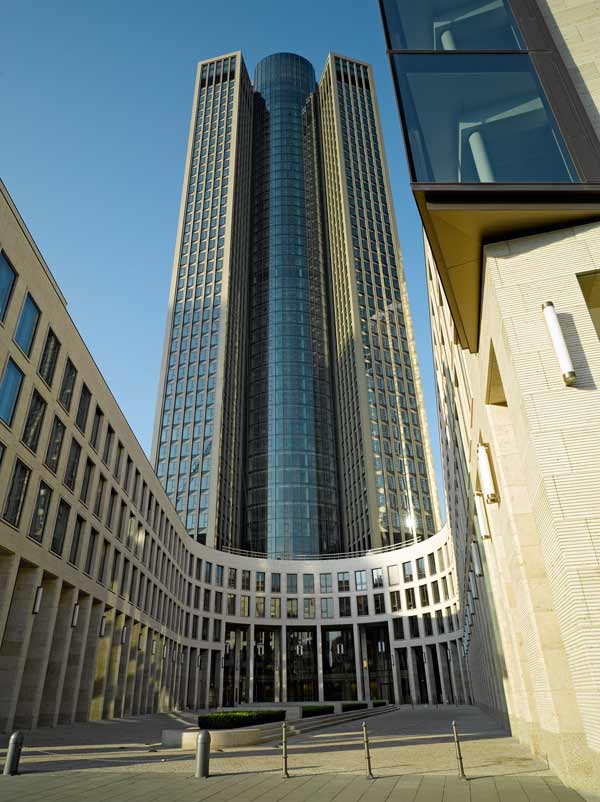 Do you have any questions?
We will be more than glad to advise
you in detail in a personal conversation about our products. Simply give us
a call or leave us a message.
We look forward to soon being able
to equip your façade with our screws!