From 
wooden construction

 to

offshore

:
With TOBSTEEL, of course

Our connecting elements are used in a wide variety of industries. Our products connect the world, starting with facade and window technology via wood construction, right up to
highly specialised areas of application in the fields of offshore, membrane technology, piping and plant construction and also tunnel and bridge construction. Like to go swimming?
Our highly corrosion resistant screws are used especially in swimming pools. You can indulge your passion for swimming in a safe and carefree manner in all water parks and pools
where load-bearing components are fixed in place with TOBSTEEL HCR connecting elements.
Facade and window technology
Metal and façade construction was one of the first industries TOBSTEEL specialised in the company's early years. In this area, we can deliver the right rustproof attachment for almost every facade. Direct from stock! TOBSTEEL stocks the right screw length in A4 stainless steel for
all common aluminium screw channels for glass-aluminium façade construction!
Timber Construction
Connecting elements for timber construction are of very particular importance, particularly outdoors. Wood as a natural construction material is still considered to be very important by architects. Elaborate roof structures in structural timber engineering, such as for bathing and spa facilities, enclosures for a zoo or simply warehouses for special chemical materials, are increasingly being fixed using highly corrosion-resistant connecting elements, depending on the application. Resistance to wind, weather and rain is especially essential for the secure, durable connection of wooden elements. We stock a wide range of screws and accessories for timber construction – all of which are stainless, robust and resistant.
Offshore
Salty air, seawater, storms, wind and weather: the offshore sector is rough. The connection technology used here not only has to withstand salty air and constant humidity, but oils, greases and chemicals as well. We specialise in supply connecting elements for specific use on oilrigs and wind turbines located offshore and on the high seas.
Membrane Construction
In membrane construction, the task involves attaching filigree, easily plastically deformable materials permanently and stably outdoors. Whether on wide-span roofs or airdomes: To make sure the light constructions remain in place safely and reliably, optimised connection elements are essential, especially when used in membrane construction. We stock a large number of different screws and fasteners for
use with membranes in outdoor areas.
Pipeline and plant engineering
Aggressive chemicals, oils of all kinds or even foodstuffs: pipes transport a wide variety of liquids from A to B in a plant. As different as
the liquids used are the requirements placed on connecting elements in piping and plant construction. We are the experts for connection technology with the highest demands – and the specialists for permanent connections in pipeline or plant construction.
Tunnel and bridge construction
Deep down in the ground or high up in the air: tunnels and bridges connect regions and are therefore an important factor in the reliable transport of goods in a globalised world. So that bridges and tunnels can withstand the enormous forces that weigh heavily down on them every day for many years, robust and stable connecting elements are essential. The corrosion resistance classes for steel and connecting elements that are permitted for constructing these transport routes are clearly regulated by DIN EN 1993-1-4: 2015-10. TOBSTEEL is your first port of call for all connecting elements in tunnel and bridge construction – no matter where in the world the structures are to be erected!
Pool Construction
Constant high humidity and chemicals that dissolve in the air: swimming pool construction brings its own challenges with it. To ensure the complete safety and longevity of the swimming pool, connecting elements need to be used that are both corrosion and chemical resistant. TOBSTEEL can supply you with these connecting elements.
Why we rely on stainless steel
Millions of tonnes of steel are destroyed each year by corrosion. Steel is mainly comprised of the raw material iron. And iron rusts – man has lived with this "natural course of events" since
the Iron Age, 3000 years ago. It was only in 1912 that resourceful metallurgists were able to make the highly resilient steel in a corrosion-free version and thus guarantee its almost unlimited durability:
"stainless steel" was invented.
Against a background of a steadily growing world population, the shortage of natural resources, numerous environmental influences and influences that are danger to health and increasing amounts of waste, the ecological aspect and the demand for sustainability now occupy an important position in the construction industry. The use of stainless steel connecting elements meets the requirements of sustainable construction – because stainless steel is maintenance-free, fire-resistant, emission-free and can be recycled as often as desired, and almost lasts indefinitely!​
Stainless steel connecting elements are therefore perfectly suited to sustainable construction and support the achievement of the environmental objectives of the Closed Substance Cycle Act and the Construction Products Regulation, as well as economical and safe construction and complex construction design.
Hardly any other material is as versatile as stainless steel!
Do you have any questions?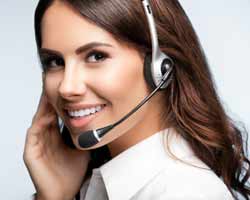 Our Sales Team will be more than happy to help you further: