Guaranteed Quality
– 
certified screws
Bespoke connecting elements – mainly screws – are ideal when special requirements demand special connecting elements. In contrast to standardized products, no verified
characteristic values usually exist for screws as special and custom parts. These are usually not required for low-load fittings either. That is different for special connecting
elements that have supporting or load-bearing functions in buildings, pressure vessels or mechanical engineering. In these cases, engineers, architects, designers and
construction planners need reliable parameters. Which is what they get with our tested and approved screws and connecting elements.
Certifications and markings
provide important planning fundamentals
Certified products like these are most frequently available in the following variants in our assortment range:
Connecting elements with CE mark and/or ETA certification
Connecting elements with TÜV certification
Connecting elements according to acceptance tests subject to AD-W (AD-2000W2)
In essence, the following screw properties are tested in the context of approval procedures:
Mechanical properties
Minimum requirements of the screws
Dimensions (diameter/length)
Chemical properties
Certified materials
Load types and typical parameters
Architects, engineers and planners can perform their calculations based on this data.
This is why such certifications are important for special screws with load-bearing and safety-related functions.
These certifications are most
frequently requested at TOBSTEEL:
1. CE mark for screws
This certification tests the loads that the screw or connecting element can withstand. These characteristics are specified in the minimum requirements for this screw.
TOBSTEEL supplies several wood construction screws with a CE marking for facade, deck and plank installations, which can be tightened
with high torques using their hexalobular drives.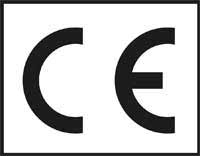 2. ETA certification for screws
The ETA (European Technical Assessment) certification represents an alternative to the CE marking. Previously, ETA certification for screws
was considered to involve more complex testing compared to the CE mark for screws. Since the reform of 1 July 2013, the testing process for screws is almost equally intensive for both types of certification.
An advantage of the ETA certification is that the CE mark is included in it.
TOBSTEEL offers more than a dozen ETA certified screws. These mainly include facade screws and wood construction screws with cross recess and hexalobular drives.

3. TÜV certification and AD-W acceptance rules for connecting elements
For some constructions there are specifications that state that connecting elements must originate from TÜV-approved, authorized manufacturing facilities. We work closely with different production companies.
TÜV-approved screw and nut manufacturers and the requirements of AD-2000 W 2 for austenitic and austenitic-ferritic screws and nuts
are key in the construction of pressure vessels. The products must meet special requirements owing to the high stresses they are exposed
to under pressure.
These material and product requirements are described in a set of rules by the working group for pressure vessels (AD). In turn, the Association of Technical Inspection Agencies (VdTÜV) lists the screw and nut manufacturers that meet these requirements in a leaflet.
These manufacturers are constantly subjected to auditing by the inspection agencies.
The TÜV and AD certifications for screws jointly ensure the high quality of screws for pressure vessel construction.
The AD 2000 leaflet W 2, formerly AD W 2, applies to A2 and A4 austenitic steels.
Standard certification office in Berlin
Even when different certifications apply, technical approvals in Germany are granted exclusively by the Deutsches Institut für Bautechnik (DIBt), the technical authority in the construction sector. Approvals are granted on request; their validity is usually limited
to five years. The DIBt can extend their validity upon request.
The major advantage of screws with a technical certification is that they have reliably proven key performance features, even when
they are not otherwise standardized. ETA certified screws in particular are recognized throughout Europe as being every bit as good as standardized screws.
Do you have any questions?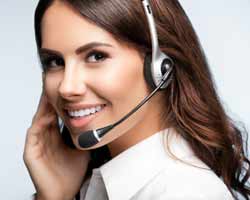 Our Sales Team will be more than happy to help you further: