Material 1.4529

– The "king" of special materials
in the stainless steel segment

Material 1.4529, also known as Alloy 926, is an austenitic special steel with a higher corrosion resistance than conventional chrome-nickel steel. Alloy 926 represents an enhancement
to Alloy 904L (1.4539) stainless steel, with a raised molybdenum content and additional nitrogen. For this reason, the material is classified in the highest corrosion resistance class, CRC V.
It is not without reason that we call it the "king" of special materials in stainless steel, which is often referred to as 1.4529 HCR. Our customers particularly like to take advantage of our
large stock of 1.4529 threaded rods. We can also offer our customers a cutting service for 1.4529 threaded rods on request.
The key properties of material 1.4529
Stainless steel 1.4529 HCR is characterized by its high resistance to local corrosion phenomena, such as crevice corrosion, pitting, or chlorine-induced stress corrosion cracking. It also demonstrates excellent mechanical properties and can be used in a wide temperature range. In contact with sulphuric or phosphoric acid, or chlorides and salts, it offers excellent resilience and resistance to wear.
Possible applications for 1.4529 stainless steel
in connection technology
The applications for 1.4529 in connection technology are very diverse. It is approved for use in pressure vessels at temperatures of –196° C
to 400° C and has been granted building inspectorate certification by DIBt, the technical authority for construction engineering in Germany.
It is particularly suitable for use in areas where work is carried out in which chlorides, salts and diluted sulphuric or phosphoric acids or seawater are used. For example, in the construction of swimming pools, its use is obligatory for attaching structural components.
Tragic accidents that occurred in the past due to chloride-induced stress corrosion cracking have certainly contributed to its obligatory use.
Products where material A8 | 1.4529 HCR is used include:
Threaded rods
Hex bolts
Washers
Spring washers
Cap nuts
Areas of application for material A8 | 1.4529 HCR:
Shipbuilding
Offshore technology
Swimming pool technology
Plants in the chemical industry
Condenser tubes and piping in power plants with heavily contaminated cooling water
Heat exchangers and evaporators
Flue gas desulphurization plants
Bleaching system in the paper industry
Tunnel construction
Crystallization plants in salt production
Tanks for aggressive chemical products
Fire extinguishing systems
and many more
We inform you about the selection of suitable materials available in our section on
Corrosion resistance classes
(CRC).
Besides the other popular stainless steels A2 and A4 we keep material 1.4529 directly in stock in our warehouse for you. This availability sets us apart in the industry. Special material 1.4529 HCR can be recognized at first glance by the colour yellow in our practical colour coding system.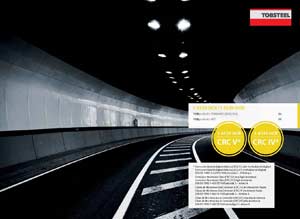 You can download the corresponding material data sheet for material
A8 | 1.4529 HCR along with our product overview here.
Do you have any questions?
Our friendly team will be more
than happy to answer any questions you may have about the properties
and applications for this stainless
steel.
You can reach us by phone, email
or over the contact form.
Talk to us today!